Exporting Bulk Date Palm
Dates are now popular worldwide and are used as a natural sweetener in smoothies, juices, nutrition bars, and baked products like cakes and muffins. You can eat dates with your cup of tea or coffee.
On Time Delivery
Wherever you are in the world, we do our best to deliver products to you according to the agreed time.
Product Warranty
All our products is of the highest quality and you will find out exactly by ordering products from us.
Best Quality
Our main work is to directly deal with the farmers when gathering products from the fields thus we can ensure the best quality and price.
At Persa Trading, we try to let the world experience what organic food truly tastes like; this is our mission. We are the heritor of 7,000 years of experience planting dates of the Ancient Persian Empire.
We are an international company that has farms and gardens in the middle east. We have connections and popularity among the farmers; also, we have our workshops to produce and pack products in bulk and packages.
Quality is an essential item for us; the quality control section and the laboratory test the quality of products before exporting.
Dates, saffron, honey, dried fruits, and pistachio are the main products of Persa Trading. Our vision is to expand our delicious products all over the world, and in this way, we'll support our buyers and representatives as much as possible.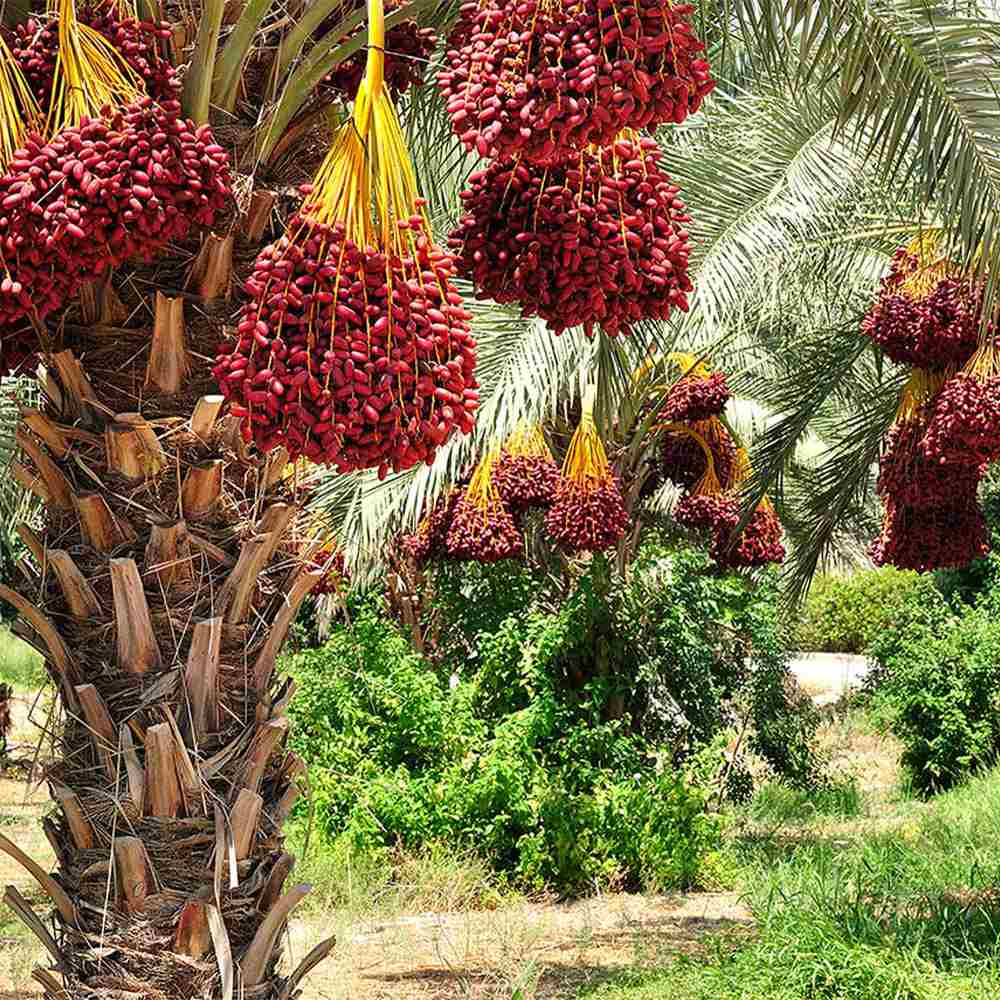 Dates are very nutritious, assimilative, and energy-producing. With the present uncertainty in the world food supply and the expected increase in demand, the date palm could be a good food source of high nutritional value. The date fruit is rich in nutrients, and due to its dietetic values, it has always been held in high esteem by people. They are rich in carbohydrates, dietary fibers, proteins, minerals, and vitamin B complex. They are about 70% carbohydrates (equal glucose and fructose) and contain calcium, iron, magnesium, and potassium.
The origin of palm trees goes back millions of years ago. About seven thousand years ago, men started cultivating palm trees for different uses. The tree was first grown in Middle Eastern countries like Iran, and then it slowly spread to other countries. Archaeologists believe that palm tree gardens were created 7,000 years ago by Iranians. Date palms have been planted in the northern Persian Gulf since ancient times and before the Achaemenid dynasty.
Dates are picked by hand and dried under the sunlight. Each palm tree is about 50 to 70 feet long. To pick the fruits, the workman should climb the tree using a relatively strong rope. Not many people can climb palm trees, and for this matter, one should be very well-trained. He then collects the cluster of dates and sends it down. This would go on and on until the harvesting is done. The date is grown organically, and there is no chemical in the harvest process.
Saffron
Honey
Dates
Dried Fruits
Black Tea
Rose Buds
Contact us today using this form and our support team will reach out as soon as possible.