Bulk Barberry
The barberry tree is a lovely shrub that often grows wild in most parts of Iran, the wild type has often seeded barberry fruit, but there is another type of barberry known as ruby red, without seeds. The small trees naturally begin to give barberry after 4-5 years; the harvesting time of the barberry is the month of November when all the barberry is colored, and all of them are in the same color. Excellent source of Vitamin C and ample antioxidants and a perfect addition to Many Different Dishes: powerful punch of tart and tangy flavor, adding complexity to so many dishes, it can give you a cooking variety and options for different meals. They're used in Indian, Syrian, Iranian, Persian, Turkish cuisine. When paired with Caraway, Cardamom, Dill, Fennel, Or Tarragon, Barberries can complement the rich flavor of Chicken, Pork, And Lamb Chops.
No Added Sugars, Perfect for Any Diet: just clean and Natural Barberry Fruit!
Scientific name: Berberis vulgaris L.
Generic name: Berberidis fructus
English names: Barberry, common barberry, Pipperidage, Berberry.
Farsi names: Zereshk.
Plant family: Berberidaceae.
Organs Used: Fruit.
On Time Delivery
Wherever you are in the world, we do our best to deliver products to you according to the agreed time.
Product Warranty
All our products is of the highest quality and you will find out exactly by ordering products from us.
Best Quality
Our main work is to directly deal with the farmers when gathering products from the fields thus we can ensure the best quality and price.
Persian

Dried

Barberries

Types
Persa Trading supplies two types of barberries, puffy barberries and Pomegranate seed-like barberries.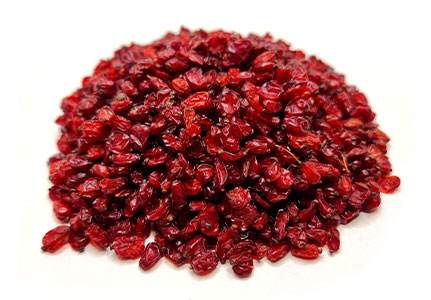 Pomegranate seed-like barberries (Daneh Anari Zereshk)
The farmers harvest this type of barberry in the early days of the season so that they distribute barberry seeds from the branches and spread them on large surfaces. This method of drying is performed simultaneously with harvesting.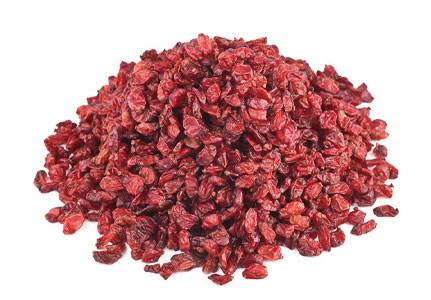 Puffy barberries (Pofaki Zereshk)
Due to the timely production process, puffy barberry (Pofaki Zereshk) is marketed about three to six months after the first harvest of barberry. In the drying method of this type of barberry, the workers cut the barberry from the shrub's branch and don't separate the barberry seeds from the branch. The branches are then taken to closed halls, where they hang like raisins or pile as much as possible in bulk.
Persa Trading has farms and warehouses in the barberry producer hub, Iran. In Iran, more than 5,000 tons of barberries are produced each year. Khorasan province is the production center with about 6,000 hectares of field growing barberry. Each year, more than 4,500 tons are harvested in the Khorasan region alone.
Iranian barberry is exported for various purposes. Although many countries use barberry for food and cakes, this product also has other uses. For example, in Germany and South Korea, barberry is also used for cosmetics. One of the barberry varieties frequently exported to Germany and South Korea is Pomegranate seed-like (Daneh Anari) Barberry. This barberry has a not very bright appearance and a very red color and is more favorable for cosmetic purposes.
At Persa Trading, we try to let the world experience what organic food truly tastes like; this is our mission. We are the heritor of +2,000 years of experience planting barberry.
We are an international company that has farms and gardens in the middle east. We have connections and popularity among the farmers; also, we have our workshops to produce and pack products in bulk and packages. Quality is an essential item for us; the quality control section and the laboratory test the quality of products before exporting.
Dates, saffron, honey, dried fruits, and pistachio are the main products of Persa Trading. Our vision is to expand our delicious products all over the world, and in this way, we'll support our buyers and representatives as much as possible.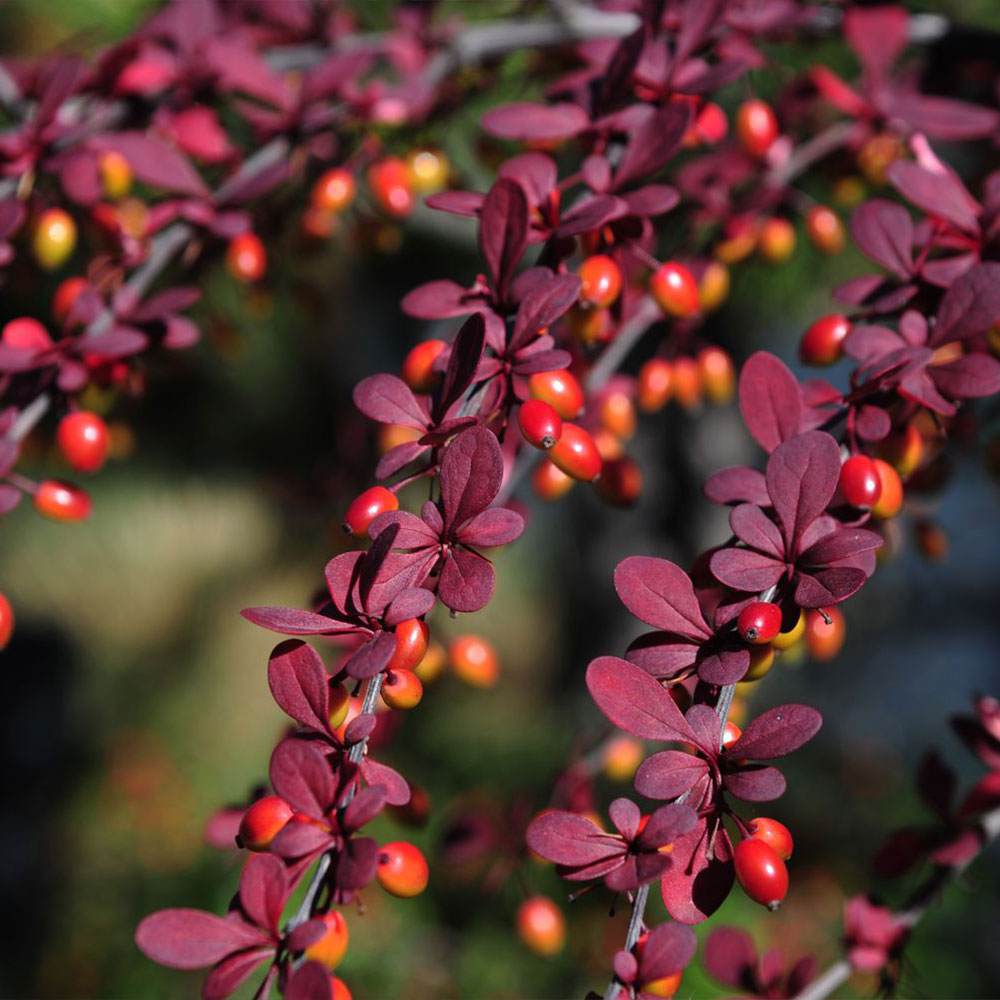 More

About

Dried

Barberries
Barberry health benefits:
Barberry has been shown to stimulate the immune system by activating the macrophages that devour harmful micro-organisms. It is naturally antibacterial, antiviral, and antifungal. The berries of the Barberry are naturally diuretic and high in vitamin C. The diuretic action allows the body to flush out bacteria, whilst the vitamin C content supports and boosts the immune system in its efforts to fight off infection.
Boost Immune System
Digestive Health
Bladder/Urinary Health
Help manage diabetes
Good for dental health
Have anticancer effects
Could Help You Lose Weight
What is the difference between Puffy barberry and Pomegranate seed-like barberry?
Drying method: Pomegranate seed-like barberry dried under the direct sunlight; Puffy barberry dried in the warehouse without sunlight.
Drying duration: Pomegranate seed-like barberry drying takes 20 days; Puffy barberry drying takes 60 days.
Separating seeds from branch method: Pomegranate seed-like barberry is detached by tapping when it's fresh. Puffy barberry is detached after drying. So, the quality of the Puffy barberry is better than Pomegranate seed-like barberry.
Color power: Puffy barberries have more substantial color power than Pomegranate seed-like barberries.
Q1: How do you transit the dried barberries?
We usually transport dried barberries through the sea freight using a 40 feet container. We recommend using a refrigerated container for far distances and warm areas to keep barberries safe and healthy; and a non-refrigerated container for close distances.
Q2: How many are the minimum order quantities?
The MOQ (Minimum Order Quantity) is 5 tons metrics. We can transit dried barberries up to 25 tons in a 40 feet container (FCL – Full Load Container).
Q3: Do you pack dried barberries with our brand label?
We can pack with your brand label if you order a 40 feet full load container.
Q4: What is the origin country of the dried barberries?
You can select the country of origin between Iran and the UAE.
Q5: What are the payment methods?
We can accept payment methods like Wire Transfer, T/T payment, Cryptocurrency transfer like USDT, and Cash in USD, AED, and Euro currencies. For more information, please contact us.
Saffron
Honey
Dates
Dried Fruits
Black Tea
Rose Buds
Contact us today using this form and our support team will reach out as soon as possible.