Raw Natural Honey
Iran is either third or fourth rank in global honey production. Honey is a popular healthy and high-calorie food product. Honey has many varieties, but the most notable are citrus, forest, wild mountain, multi flower, milkvetch, and coriander that are the significant share of Iranian exports of these products. Iran has the most number of beehives, and after that, China has the most number of beehives. Most countries in the world want Iranian honey. Iran has 79,000 tons of the world's fourth-largest honey producer, and about 5,000 tons are exported to the world market. There are about 90,000 documented people active in the beekeeping industry, and there are about 100 million colonies in the whole country used to produce Iranian honey. We are glad to expand our market and welcome a partnership with distribution centers. We support our distributors assuring with premium, and only 100% Natural Honey (no glucose, no overheat) bring real raw honey to satisfy end consumers.
On Time Delivery
Wherever you are in the world, we do our best to deliver products to you according to the agreed time.
Product Warranty
All our products is of the highest quality and you will find out exactly by ordering products from us.
Best Quality
Our main work is to directly deal with the farmers when gathering products from the fields thus we can ensure the best quality and price.
Mono-floral honey may be made from one flower or several flowers because the bees use other flower nectars to make honey.
Natural Iranian honey refers to low sucrose, which means that beekeepers shall not feed hives with regular sugar during the honey-making. The government has strict rules about export, and approved honey exporters should analyze the honey. Iran, as one of the leading countries in the honey industry, has had a long-established tradition of beekeeping and, during recent years, successfully increased its annual production of honey and is now the fourth-largest honey producer in the world by improving packaging and design, would reach a new high soon. Our workers cut saffron from the yellow part to produce Pushal saffron. It's also written Poushal, Poushali, or Pushali saffron. Pushal saffron includes all red and a little yellow part of the saffron style; so, it has less color strength than Sargol and Negin saffron cuts. Pushal saffron is also called sierra saffron in Spain. Our workers cut saffron from the trifurcation point of saffron style to produce Negin saffron. It gives us three-part red parts of saffron style. We categorize Negin grade in two main segments; Super Negin saffron includes bigger, thicker, longer, and higher color strength saffron styles rather than normal Negin saffron. The workers sift saffron to produce Sargol saffron. Sargol saffron means the top of the saffron style. It's also called Coupe saffron in Spain.
Seasonal

Honey

Production:
Iran is a four-season country with climates' diversity all over the country, so Iranian beekeepers produce honey during the year in different areas of the country. When the northern pass an overwhelming and cold winter, southern beekeepers send their products to the markets to supply the demand. On hot summery days, when the beekeepers transfer their hives to other cities to get rid of hot temperatures, those beekeepers of the mountainous towns and villages meet the needs of consumers.
Many producers believe in the sustainability and ethics of high-quality products, try to increase the quality as much as possible, and sell their products at an affordable price to compensate for production and cost of living expenses.
There is a big difference between quality and quantity; we shouldn't tag every sweet liquid as natural and pure honey.
Due to the country which consumes honey, there is a big difference between nations and their appetite. For instance, The EU fallow solid and constant limits on hygiene, organic regulations, and antibacterial qualifications; on the other hand, some central Asian countries may not have complex rules like the EU. Persian Gulf countries may not take care of antibiotic residues like eastern Asian countries like Japan.
Honey, Saffron, Dates, dried fruits, dried barberries and pistachio are the main products of Persa Trading. Our vision is to expand our delicious products all over the world, and in this way, we'll support our buyers and representatives as much as possible.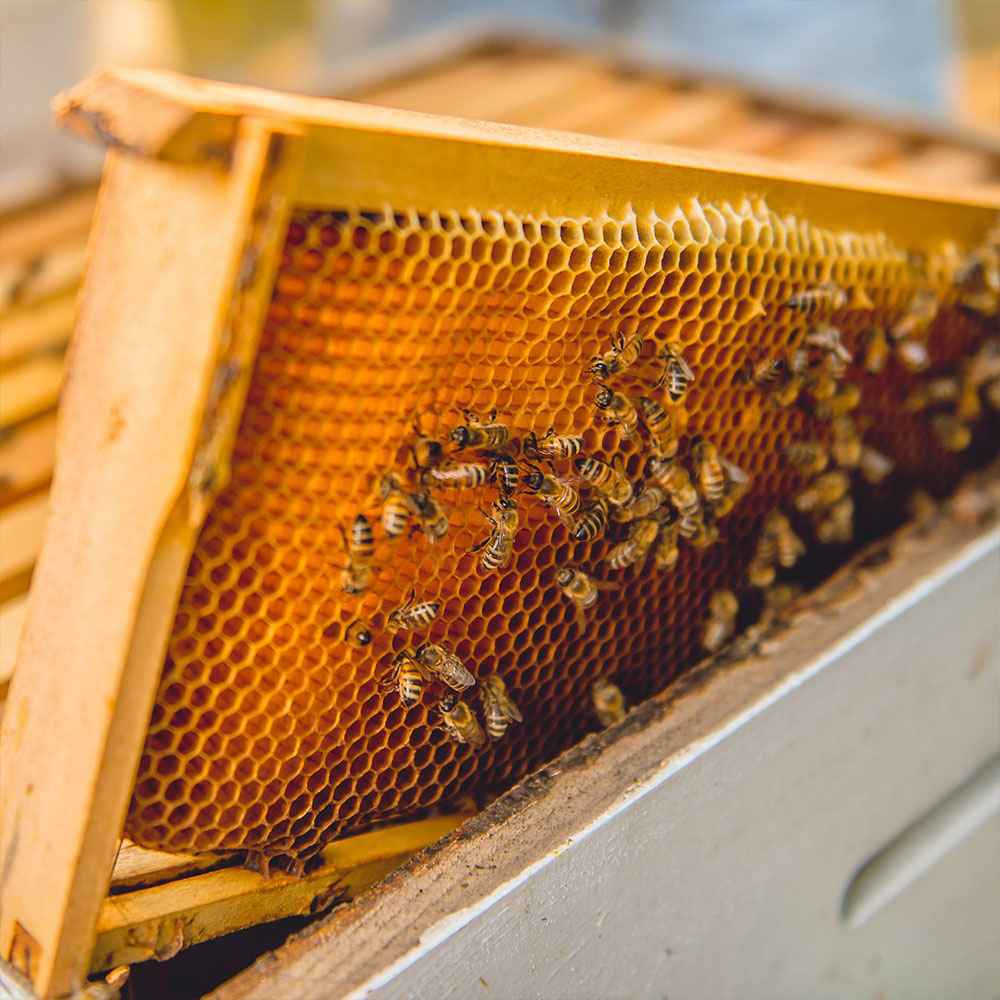 Available types of honey in the market:
Apart from the above differences, there are three types of honey in the markets:
100% fake Honey, no bee has involvement in its production. (We don't supply this type)
 half fake Honey and half natural Honey; bees are fed with sugar by beekeepers. (We don't supply this type)
 Natural Raw Honey, bees have collected nectar from plants and turned it into honey, so no feeding or additives & flavoring; natural honey is the only honey with unique medicinal and therapeutic properties. We guarantee the products with the analysis laboratory test.
What Factors Are Involved in Honey Pricing?
The physical and chemical characteristics of honey are effective on its market price. So that factors like the scent of honey, production location, and high traction of honey significantly affect its price.
Two important properties of honey are its scent and produced location; Scented fragrance versus unscented honey. And honey produced in the mountains versus in farms and gardens.
These two properties are highly dependent on each other because the quality and variety of mountains flowers are one the main reasons scented and high quality of honey. Different kinds of honey have other physical and chemical properties; because honeybees can obtain the nectar use of one or more types of flowers.
Time: One of the essential factors in pricing honey depends on the availability at certain times. Beekeepers have lower production due to different reasons, which would result in higher prices. So, the best thing to do is to choose high volume available honey to avoid expensive products.
Transportation:
You may have encountered the proposition that honey does not rot. This is not a misconception, but it does not reflect the whole truth. The fact is that quality honey is very resistant to corruption and spoilage. But this does not mean that its quality does not decrease. If honey is stored in unsuitable conditions, it will undoubtedly experience a severe decline in quality and, in some cases, even spoilage.
Loading capacity of containers:
20 ft. Container: up to 12-14 Tons
40 ft. Container: up to 25 Tons
Shelf life: One year after the production date.
Keeping condition: It is not necessary to put the honey in the fridge, it will be enough to store it in a dark cupboard or pantry, away from heat sources. The ideal is a room temperature between 18 and 27 degrees Celsius.
Commodity : Honey
Class : Wax less – With Wax
Type : Natural
Grade : Grade 1
Minimum Order : 5,000 kg
Packing : Customer's Request
Supply Ability : 50,000 Kg per Month
Sample : Available to forward
Term Of Delivery : EXW-FSA-FAS-FOB-CFR-CIF-CPT-CIP
Payment Term : TT- 50 % against PI, 50 % against Draft BL
Documents : HC,CO, BL, Packing List, Invoice & etc.
Delivery Time : 18 – 21 Days
Inspection : Possible
Saffron
Honey
Dates
Dried Fruits
Black Tea
Rose Buds
Contact us today using this form and our support team will reach out as soon as possible.