Raw Natural Honey
Iran is either third or fourth rank in global honey production. Honey is a popular healthy and high-calorie food product. Honey has many varieties, but the most notable are citrus, forest, wild mountain, multi flower, milkvetch, and coriander that are the significant share of Iranian exports of these products. Iran has the most number of beehives, and after that, China has the most number of beehives. Most countries in the world want Iranian honey. Iran has 79,000 tons of the world's fourth-largest honey producer, and about 5,000 tons are exported to the world market. There are about 90,000 documented people active in the beekeeping industry, and there are about 100 million colonies in the whole country used to produce Iranian honey. We are glad to expand our market and welcome a partnership with distribution centers. We support our distributors assuring with premium, and only 100% Natural Honey (no glucose, no overheat) bring real raw honey to satisfy end consumers.
The

main

types

of

honey

for

packaging
Advantages

of

persatrading

packaging
Reasonable Packing Costs
We pack honey with reasonable labor costs in a short time!
High-Quality printed boxes
We use good facilities to produce honey plastic/glass jar with high-quality label printing.
Various designing for markets
We pack honey in your desired color, pattern, language, and size boxes!
PERSA

Raw

Honey

Package

Types
We have various types of packaging for products; We designed these packages in a way that will not only protect the Honey from damage but also shows the quality of the product, and is easy to use.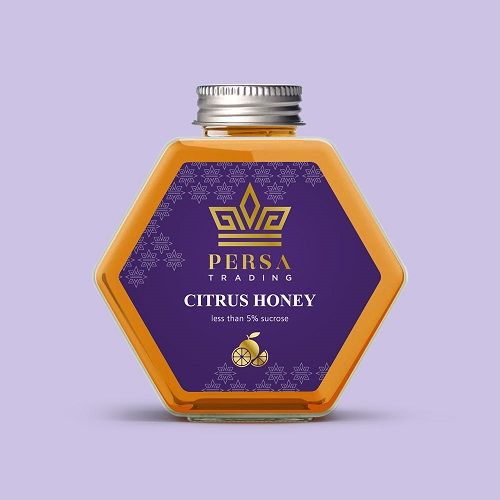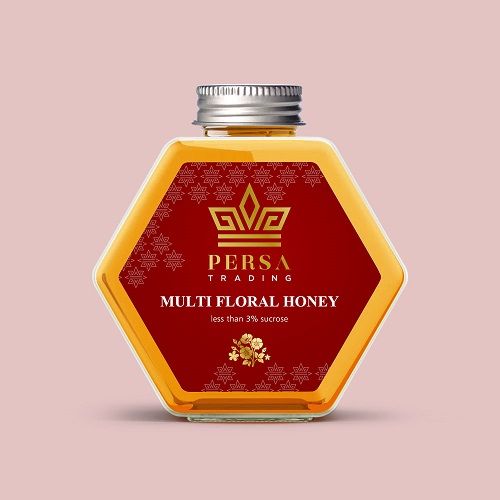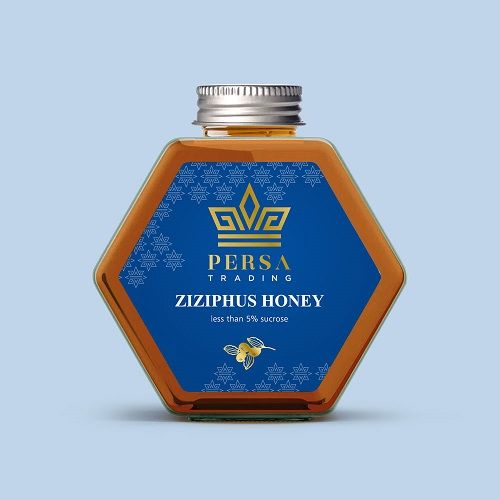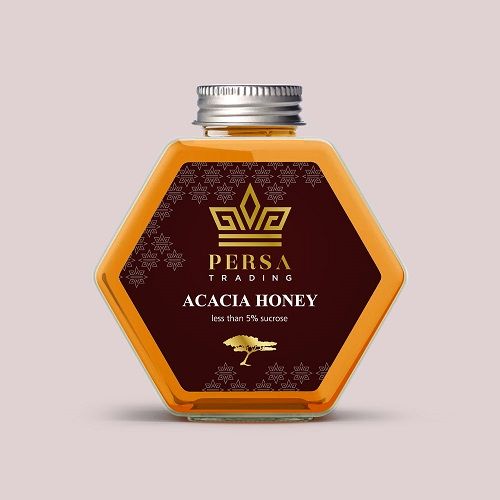 Hexagonal

plastic/glass

jar:

350g,700g
The lid is on one aspect of the hexagon. The transparent plastic container shows the quality of the honey on the shelf. This package type can be made from glass and plastic. The plastic jar is lighter than the glass jar, but the glass jar looks better and shows honey clearer.
Cylindrical

Plastic/Glass

Jar:

150g,

250g,

350g,

700g,

1Kg
There are many sizes from 150 CC to 700 CC for this type of packages. Like the hexagonal jar, the transparent plastic jar shows the quality of the honey on the shelf. This package type can be made from glass and plastic. The plastic jar is lighter than the glass jar, but the glass jar looks better and shows honey clearer.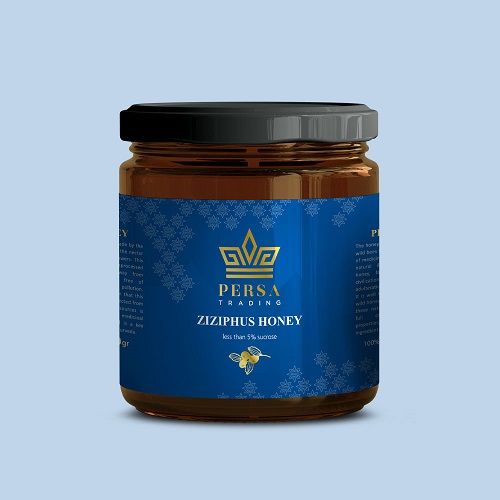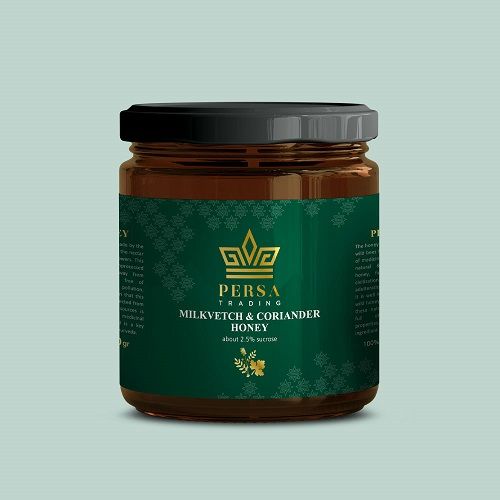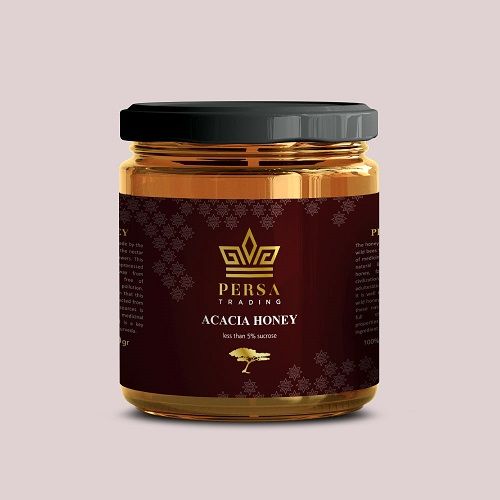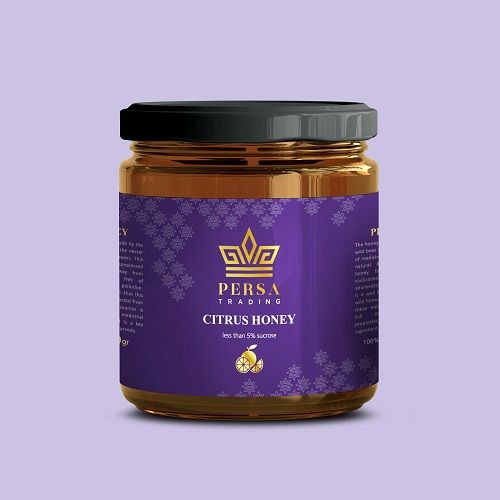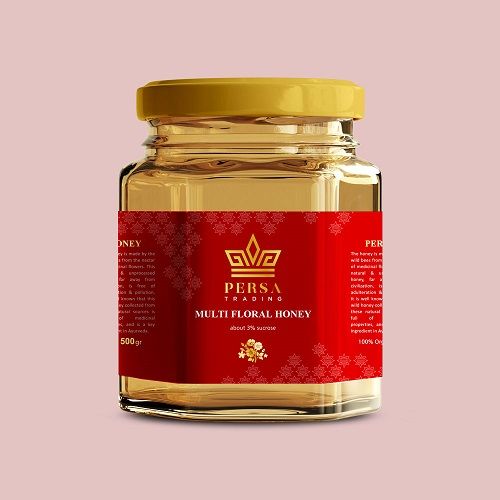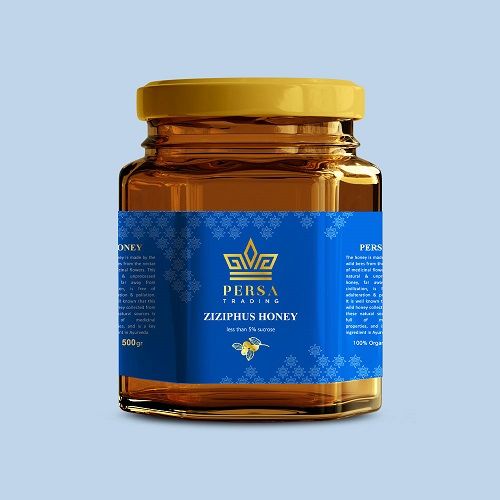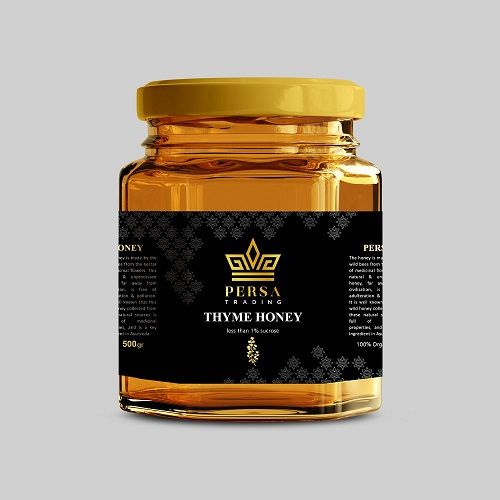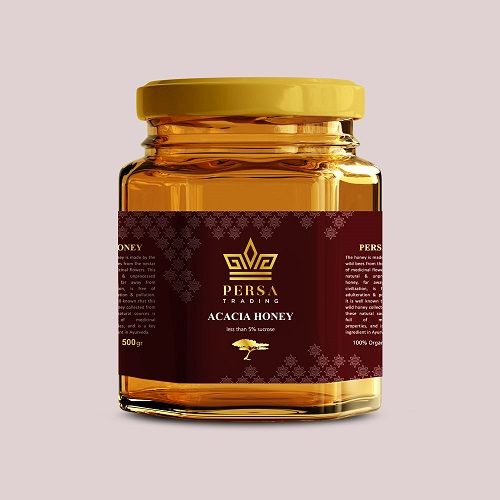 Hexagonal

Cylinder

Plastic/Glass

jar:

350g,

700g
The lid is on the top of the cylinder. Like the previous two packages, you can choose plastic or glass type. The shipping cost and maintenance are essential for importing and distributing products. Mature and affluent markets have a good demand for different packages like glass type.
Custom

designs:

PET

(preform

polyethylene

terephthalate)
If your market has traction and demand for a specially designed package, we can produce and pack honey in your desired package design. These packages are usually made from (PET) preform polyethylene terephthalate by molding machine. So, it takes more time than available packages.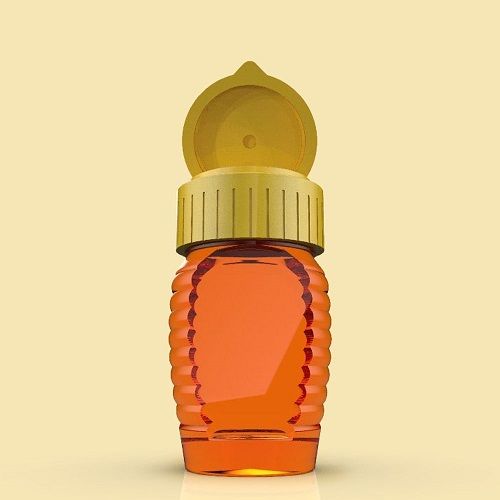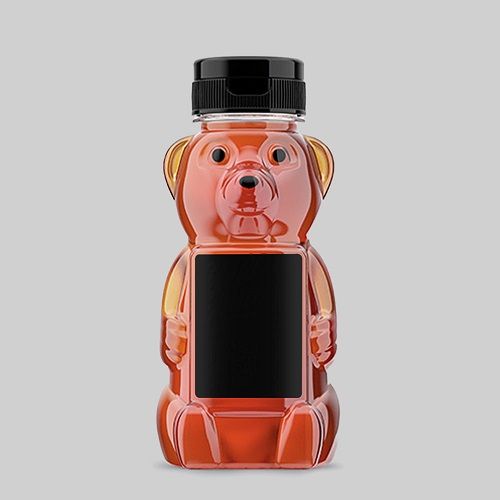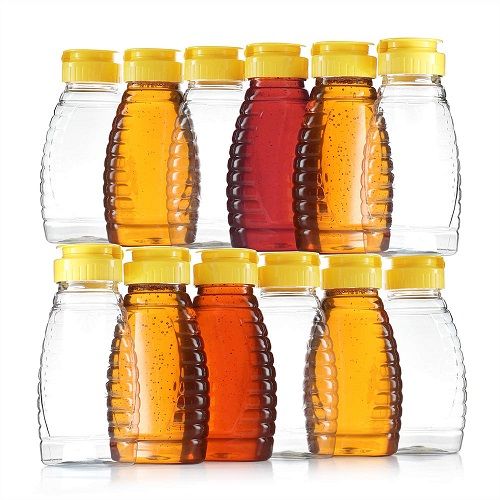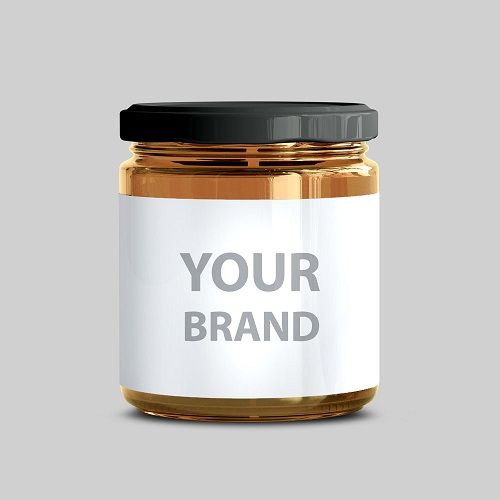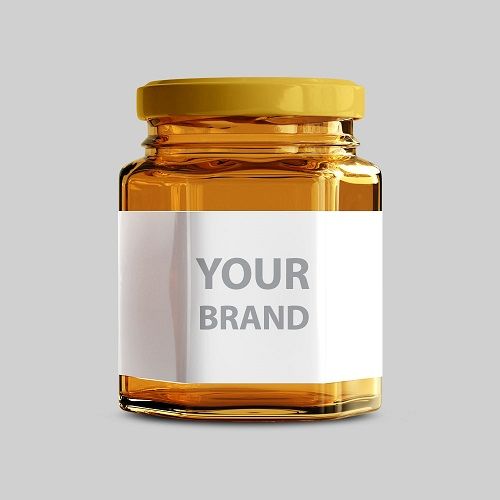 Persa Trading can supply raw natural honey with your private label in desired package types for big orders contracts. Contact sales department to get more information.
We pack raw natural honey in a bulk tin can. The can is solid and secure to carry honey in containers and vehicles. Tin Container 27kg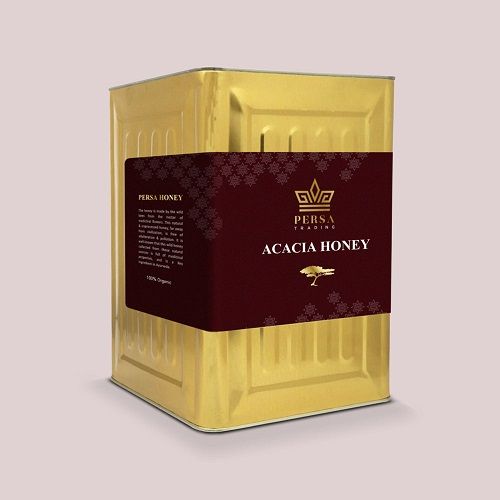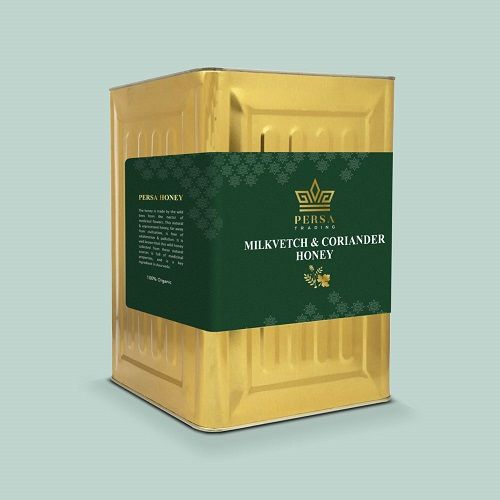 How

can

i

choose

and

make

the

order

honey

packages?
1. select the type of package you want.
2. Then, determine the size of the packages you want.
3. Finally, you can choose the type of honey that you want to put in the selected packages.
What

factors

are

involved

in

honey

pricing?
The physical and chemical characteristics of honey are effective on its market price. So that factors like the scent of honey, production location, and high traction of honey significantly affect its price.
Two important properties of honey are its scent and produced location; Scented fragrance versus unscented honey. And honey produced in the mountains versus in farms and gardens.
These two properties are highly dependent on each other because the quality and variety of mountains flowers are one the main reasons scented and high quality of honey. Different kinds of honey have other physical and chemical properties; because honeybees can obtain the nectar use of one or more types of flowers.
Time: One of the essential factors in pricing honey depends on the availability at certain times. Beekeepers have lower production due to different reasons, which would result in higher prices. So, the best thing to do is to choose high volume available honey to avoid expensive products.
Contact us! Our sales team will reach out as soon as possible.